There's nothing like the smell of fresh baked banana bread. It truly is a beautiful, amazing, life-changing smell especially walking in the door at the end of the day. When it comes to banana bread, Martha Stewart is muh girl. Her recipe is moist and perfectly banana-y; Life changing is the best way to describe it. Given it's claim to fame, I've been meaning to find a way to incorporate these flavors into my favorite breakfast food, PANCAKES.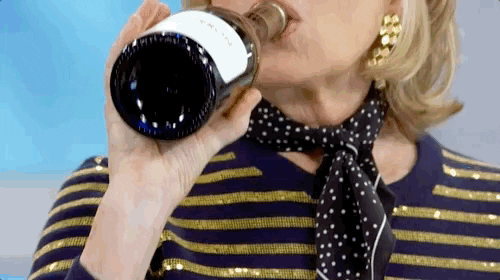 I've tried a few recipes over the years before settling on this one by The Pioneer Woman. Except for some minor modifications, my version is true to the original. Over the years I've found the consistency of the batter to be the key to delicious, fluffy pancakes. Too thick and the pancake is dense and more bread-like. Too thin, it runs all over the griddle, is flat and fails to hold on to any chocolate chips or walnuts. Beyond the consistency, pancakes require some type of leavening agent. In this case, baking powder is what helps make these pancakes light and fluffy.
FOOD SCIENCE 101 – Baking powder is essentially baking soda that is diluted with cream of tartar and sometimes cornstarch. The words "double-acting" are often printed on the baking powder container. This just means that two chemical reactions take place when leavening baked goods; one reaction occurs when the baking powder is introduced to liquid (in this case the milk) and a second when exposed to heat (i.e. when cooked on the griddle). Baking soda on the other hand only undergoes one reaction requiring the introduction of an acid i.e. vinegar or lemon juice. I know, science is FUN. That in mind, I hope that these pancakes make all your banana bread dreams come true. They definitely bring me quite a bit of joy in the morning.
Banana Bread Pancakes
Makes about 12 (6″) pancakes
Ingredients
3/4 cup milk (add a little extra if too thick I usually add an extra 2 tablespoons)*
1 teaspoon vinegar (white or apple cider)2 Tablespoons oil (canola, butter, or vegetable)
1 egg
2 very ripe bananas, mashed
2 Tablespoons sugar
2 teaspoons baking powder
1 teaspoon salt
1 teaspoon cinnamon
1/2 teaspoon nutmeg or pumpkin pie spice
1 cup all-purpose flour**
1/2 cup walnuts, toasted and chopped
1/2 cup mini chocolate chips (optional)
Directions
In a liquid measuring cup combine milk and vinegar. Let stand for at least 10 minutes
In a food processor (or blender), combine bananas, egg, oil, cinnamon, nutmeg/pumpkin pie spice, sugar. Blend until smooth.
Add baking powder, flour and milk to food processor. Blend until smooth.
Add toasted walnuts, pulse a couple times until nuts are combined.
Heat griddle or pan on medium heat. Spray with cooking spray and cook pancakes ~3 minutes each side or until cooked all the way through
To freeze – Cool pancakes on a sheet pan with parchment paper or aluminum foil. Freeze until solid and place in a freezer-safe bag. Pancakes will keep in the freezer for up to 3 months.
To reheat – place in toaster for ~5 minutes or microwave for ~30-45 seconds
To serve – add butter, walnuts and fresh banana slices on top of pancakes. Cover in syrup and ENJOY!
*The batter should be thick but still pourable. If it appears too thick, add more milk to the batter
**All-purpose flour can be replaced with 1/2 cup white whole wheat and 1/2 cup all purpose flour if you want to add more whole grains to this recipe!